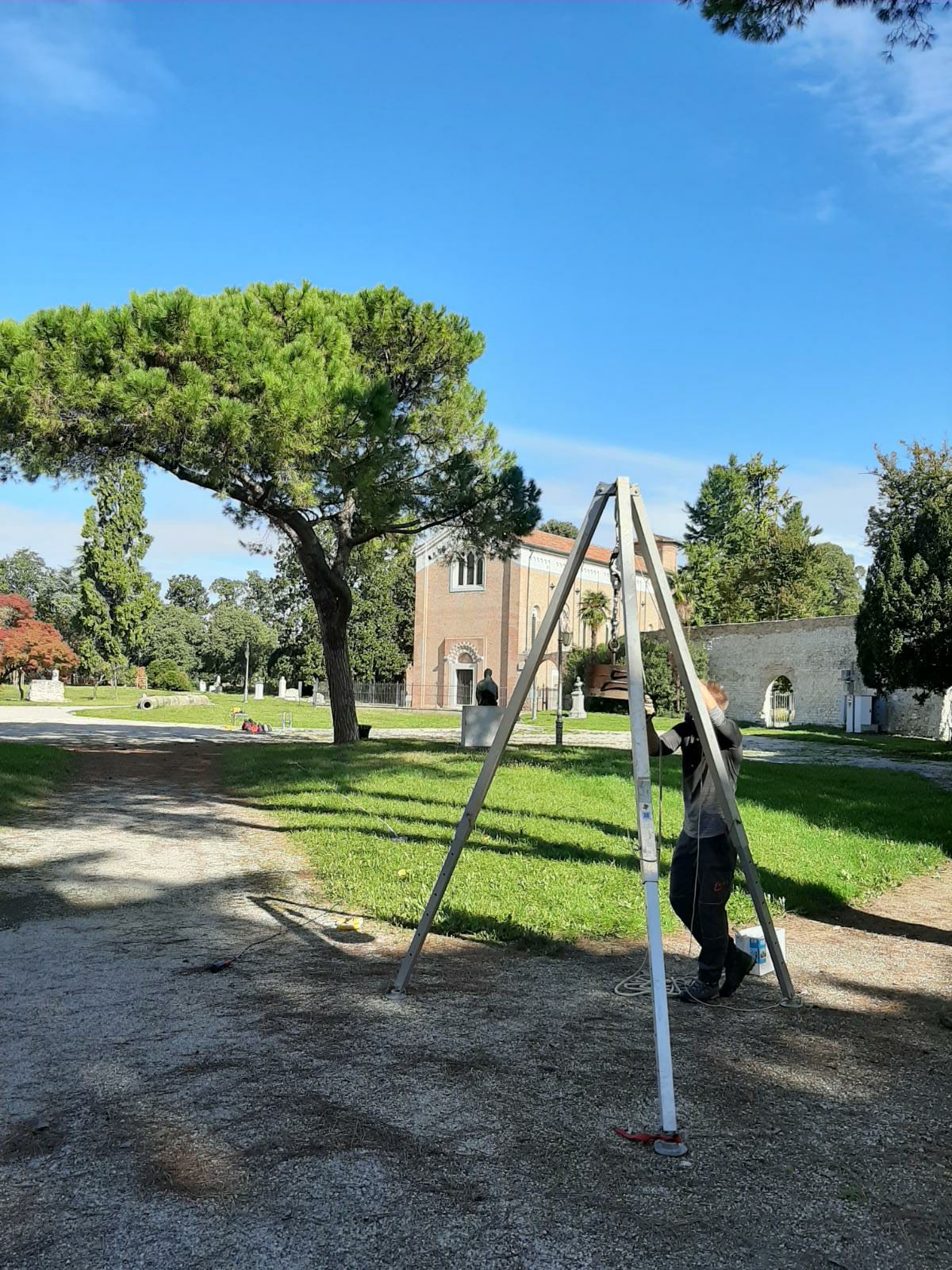 Between 27 and 29 October in the area of ​​the Roman amphitheater that houses the Scrovegni Chapel, an exceptional experiment was carried out with a new sophisticated non-invasive technology.
Thanks to a recent scientific collaboration between the Municipality of Padua – Department of Culture and the CIBA (Interdepartmental Research Center "Study and conservation of archaeological, architectural and historical-artistic heritage") of the University of Padua, with the valuable contribution STRYDE LIMITED, Applied Geophysics researchers from the Department of Cultural Heritage and the Department of Geosciences, conducted a test to acquire passive and active seismic data, unique of its kind.
STRYDE LIMITED has made available to CIBA about 1500 state-of-the-art independent seismic sensors (nodes) which made it possible to monitor all the vibrations affecting the two monuments for about 24 hours and perform a 3D seismic acquisition for surface waves in two horse of the Roman amphitheater and near the Scrovegni Chapel.
The sensors were manually inserted into the ground for a few centimeters in the areas of interest according to a regular grid, georeferencing the individual points. Once activated and until their shutdown, the nodes independently recorded both the passive signals and those generated artificially at pre-established points with a controlled source. The entire operation was monitored thanks to the use of an independent passive seismic sensor positioned outside the Scrovegni Chapel.
The data thus collected in the area of ​​the Roman amphitheater-Cappella degli Scrovegni with STRYDE sensors will be processed in the coming months to return a 3D model of the mechanical behavior of the subsoil and will provide important new information on the nature and complexity of the areas investigated, useful both from archaeological and historical point of view and from a geotechnical point of view, for the knowledge and protection of this unique site in the world.
The results of these non-invasive investigations will also be fundamental in terms of monitoring the risk of cultural heritage, one of the most important aspects required in particular for the candidate sites to be part of the UNESCO World Heritage List, such as the Scrovegni Chapel, main component of Padua Urbs picta nomination.